Charleston Power Wash is equipped with the knowledge, equipment and experience to clean any surface of your property.

Below are some examples of our pressure washing services.
Vinyl Siding Cleaning Charleston SC
A safe low pressure cleaning removed years of mold and dirt from this vinyl siding home.
A low pressure cleaning was used to remove the mold from this Hardi Plank home.
The home looked like it had just been painted after a low pressure cleaning.
Historic Home Pressure Washing Charleston SC
Charleston Power Wash is proud to be trusted to wash the historic Wickliffe House in downtown Charleston SC.
This home was built in 1850. It is a Charleston favorite for wedding and parties. Gentle low pressure was used to protect this historic homes exterior and older windows and doors.
This home and pool deck had years of mold build-up making the pool deck slippery and dangerous when wet.
Our low pressure cleaning made the home and pool deck look like new.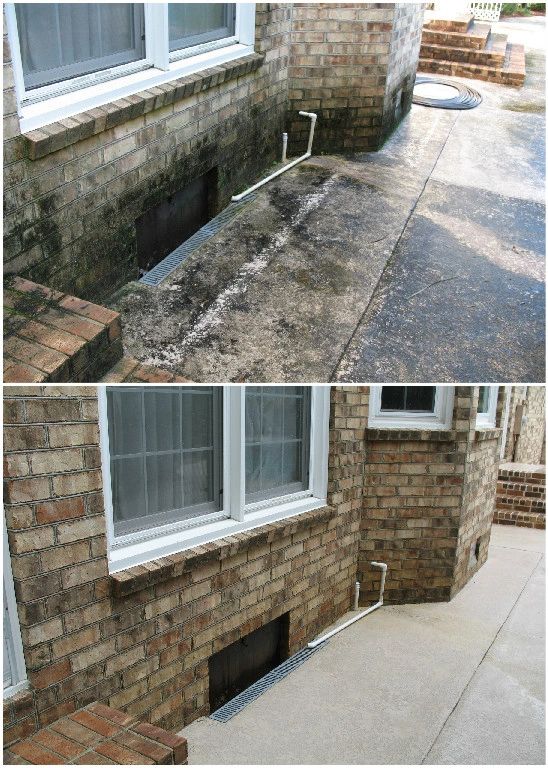 This dryvit was cleaned with low pressure cleaning methods.
All the mildew and dirt was gently removed.
This Summerville business had a build up of mildew, grime and bugs on the exterior.
We used our low
pressure soft wash to clean the block building and to make the trim and soffits look
new again.
The curb appeal of this Summerville business has been greatly improved by our cleaning.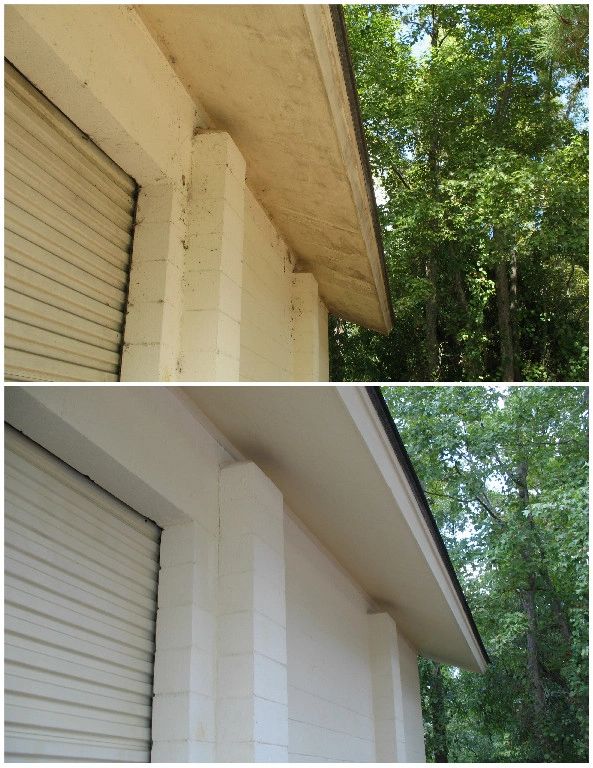 Do your gutters have those black streaks that just will not come out?
Over time gutters can start to discolor and develop black lines or streaks that can not be removed by pressure washing alone. Charleston Power Wash has the right cleaners to remove those black streaks and make your gutters look new again.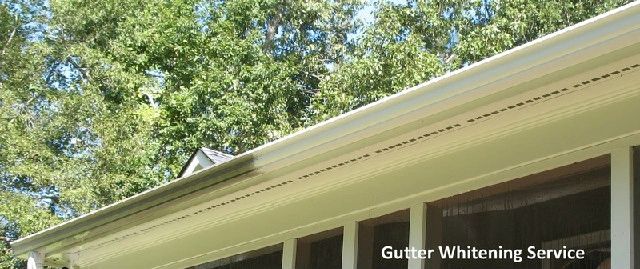 This driveway had a lot of rust which was safely removed without any damage to the concrete.
Rust stains can be caused by many things.....Fertilizer, Sprinklers, etc.
Charleston Power Wash uses Professional Rust Removal products to safely restore many surfaces.
This deck had years of dirt and mold safely removed with a low pressure cleaning.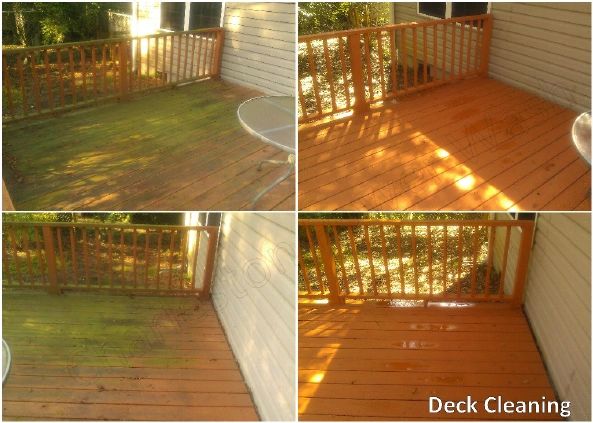 Trex Composite Deck Cleaning
This trex deck looked great after a low pressure cleaning washed away all the mold and stains.
Composite decking can be easily damaged by High Pressure.
Paver Cleaning Charleston SC
This paver patio was covered in dirt and mold. After a safe cleaning it is ready to entertain.
Charleston Power Wash can make your paver patio, driveway, or walkways look new again!


Deck Cleaning Charleston SC
This deck had years of mold and mildew safely removed. It looked great after a low pressure cleaning.

Call
Charleston Power Wash
today to make your
deck look great again
.
House Washing Charleston SC
This home looked great after the dirt and mold was washed away with a low pressure
Soft Wash
cleaning.